Karahan Tepe, known locally as "Keçilitepe", is a prehistoric site in an upland area of the Tektek Mountains in the Southeastern Anatolia Region of Turkey, known as the Taş Tepeler.
Taş Tepeler contains a collection of ancient monuments that includes the UNESCO World Heritage Site of Göbekli Tepe, for which Karahan Tepe is often referred to as its sister site.
Karahan Tepe was first discovered in 1997, but the first systematic survey was carried out in 2000 that revealed basin-like pools carved in bedrock, and a considerable number of chisels and adzes, beads, stone pot fragments, grind stones and pestles.
The discovery of arrowheads, scrapers, perforators, blades, and stone tools made from flint, or obsidian, suggests that the inhabitants mainly survived through hunter-gathering or animal husbandry, unlike most Neolithic settlements which relied on agriculture (evidenced by the lack of farmed vegetation in situ).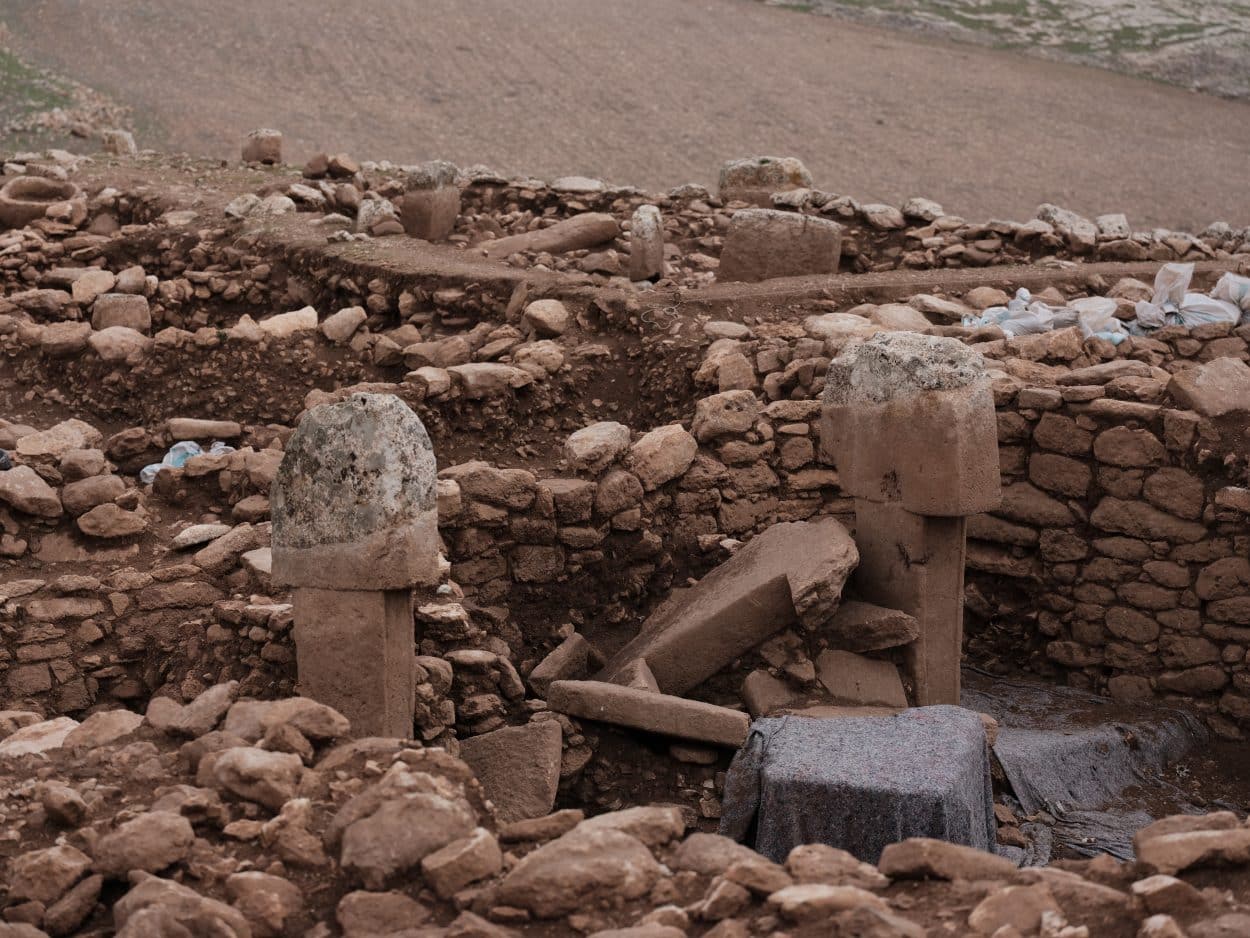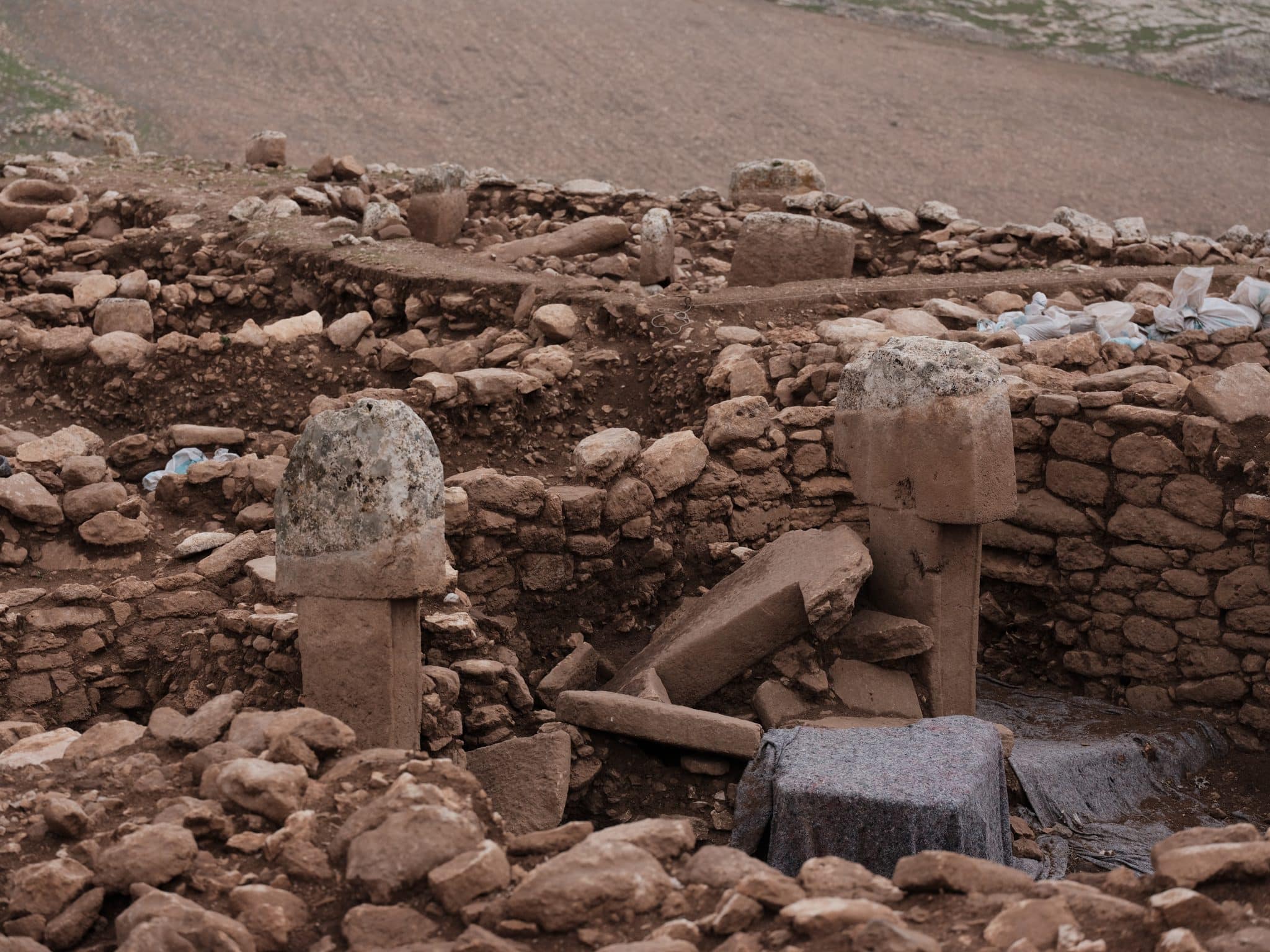 The finds also suggest that the site was active during the Pre-Pottery Neolithic period (10,000 – 6,500 BC), corresponding with contemporary sites such as Sefer Tepe, 15km north, Sanlıurfa-Yenimahalle, 63km west, and Göbekli Tepe, 40km west.
Later studies have found that Karahan Tepe has similarities with the Göbekli Tepe II layer, such as 266 pillars with matching T-shaped architectural elements, and animal reliefs depicting: snakes, insects, birds, the head and forelegs of a rabbit, the hind legs and tail of a gazelle, and the hind legs of an unidentified animal.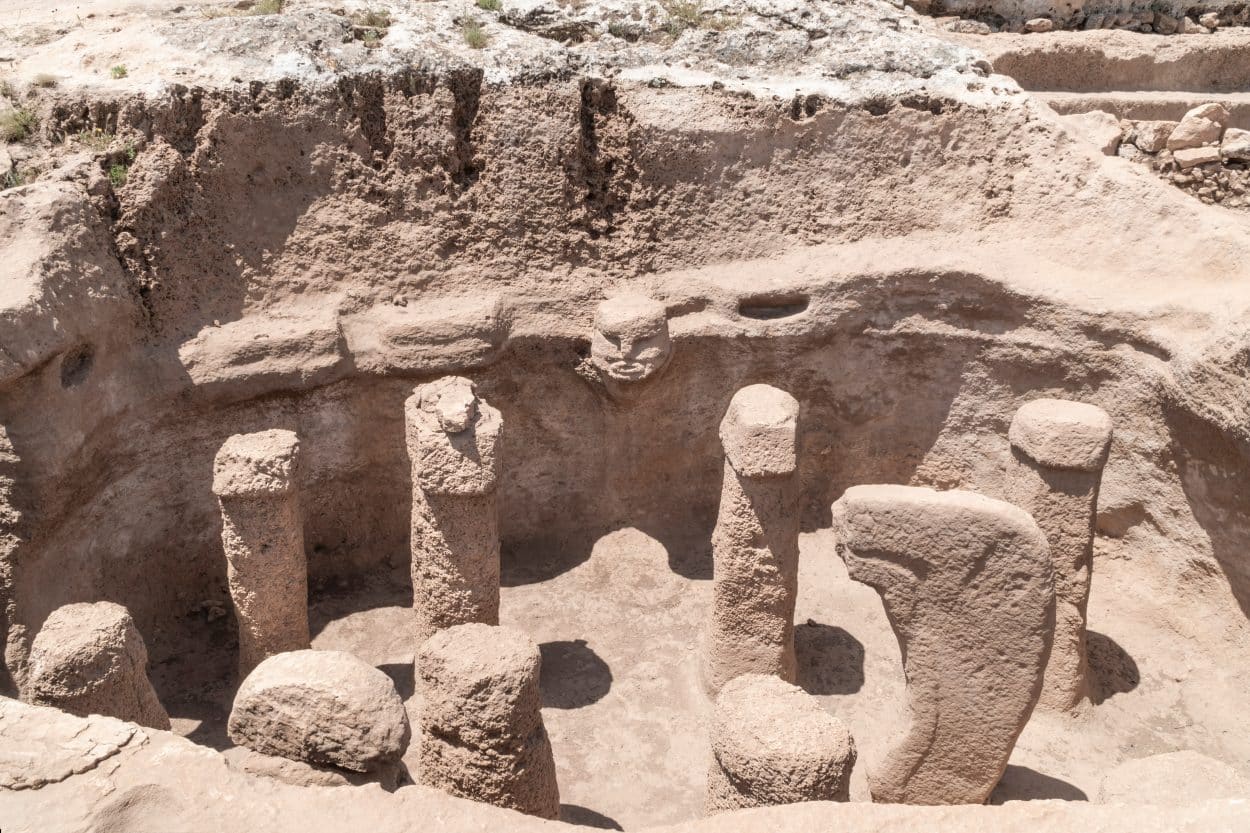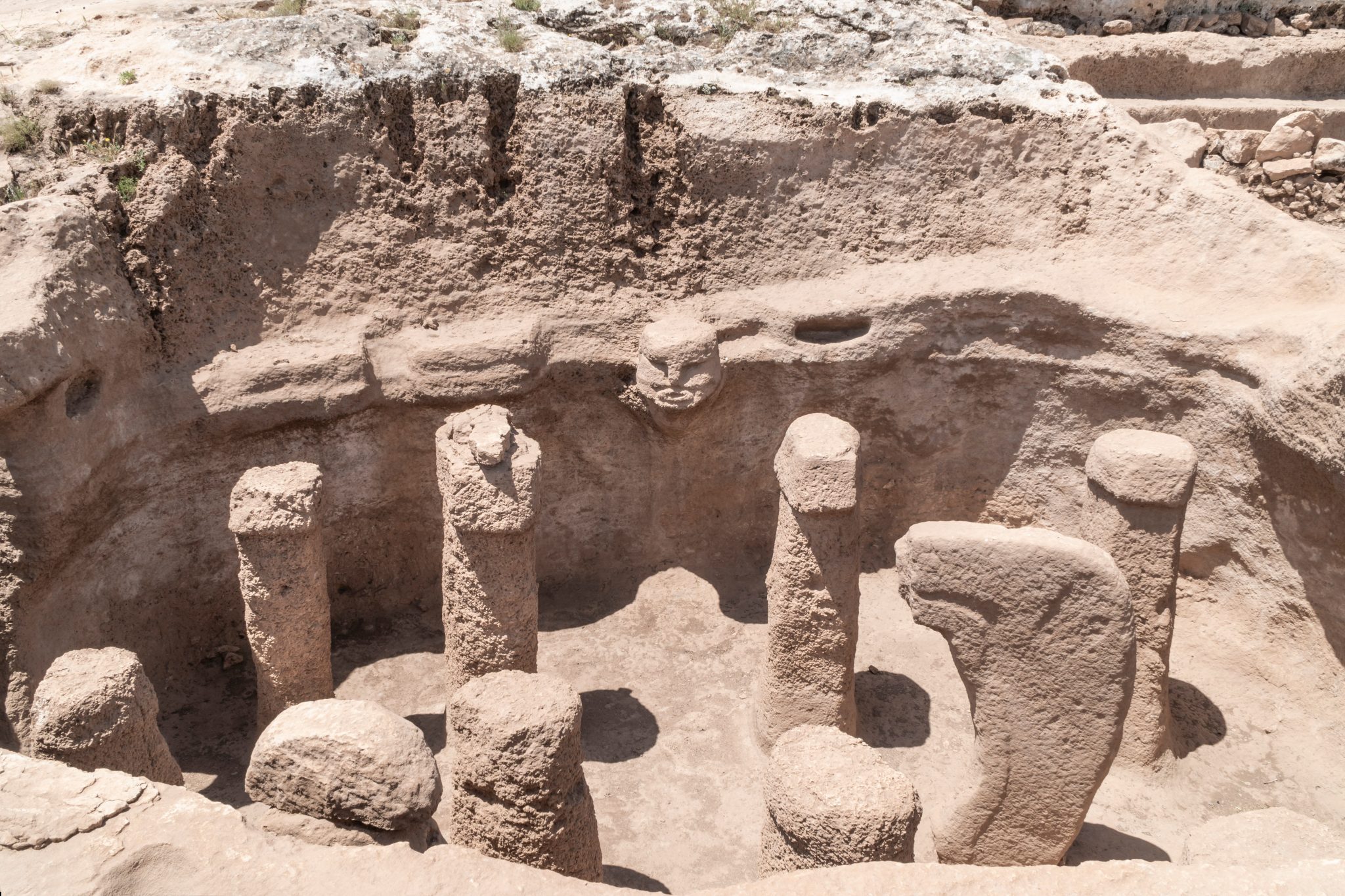 The wider site includes circular homes within a vast ritualistic complex, where ceremonial structures have been found cut into the bedrock. One such structure is a rock-cut chamber containing 11 giant phalluses, watched over by a bearded head with a serpent's body.
There are more depictions of humans at Karahan Tepe than in the menagerie found at Göbekli Tepe, indicating that humans had begun to see themselves as distinct from the animal world, however, over time the site was intentionally buried by the inhabitants and abandoned.
Header Image Credit : Tehsin Baravi – Shutterstock