Archaeologists from the Catalan Institute of Human Paleoecology and Social Evolution (IPHES), and the CERCA Institute, have discovered hundreds of ancient carvings near the village of Cogullons, in the municipality of Montblanc, Spain.
In total, the researchers have found 250 carvings at a site known as Roca de les Ferradures in the Prades mountains. The carvings are believed to date from the end of the Chalcolithic and the beginning of the Bronze Age around 4,000-years-ago, with evidence of activity also being from the Iron Age.
Roca de les Ferradures is a complex of natural shelters which were first discovered in the late 1970's by archaeologists, Ramon Capdevila. Except for a few photographs, very little was recorded at the time and the site remained relatively unexplored.
The latest study of the rock shelters have found hundreds of well preserved carvings that extend over an area of hundreds of metres in a red sandstone rock formation. The carvings were made using a process known as "pecking", a form of indirect percussion whereby a second rock is used like a chisel between the hammerstone and the rock face.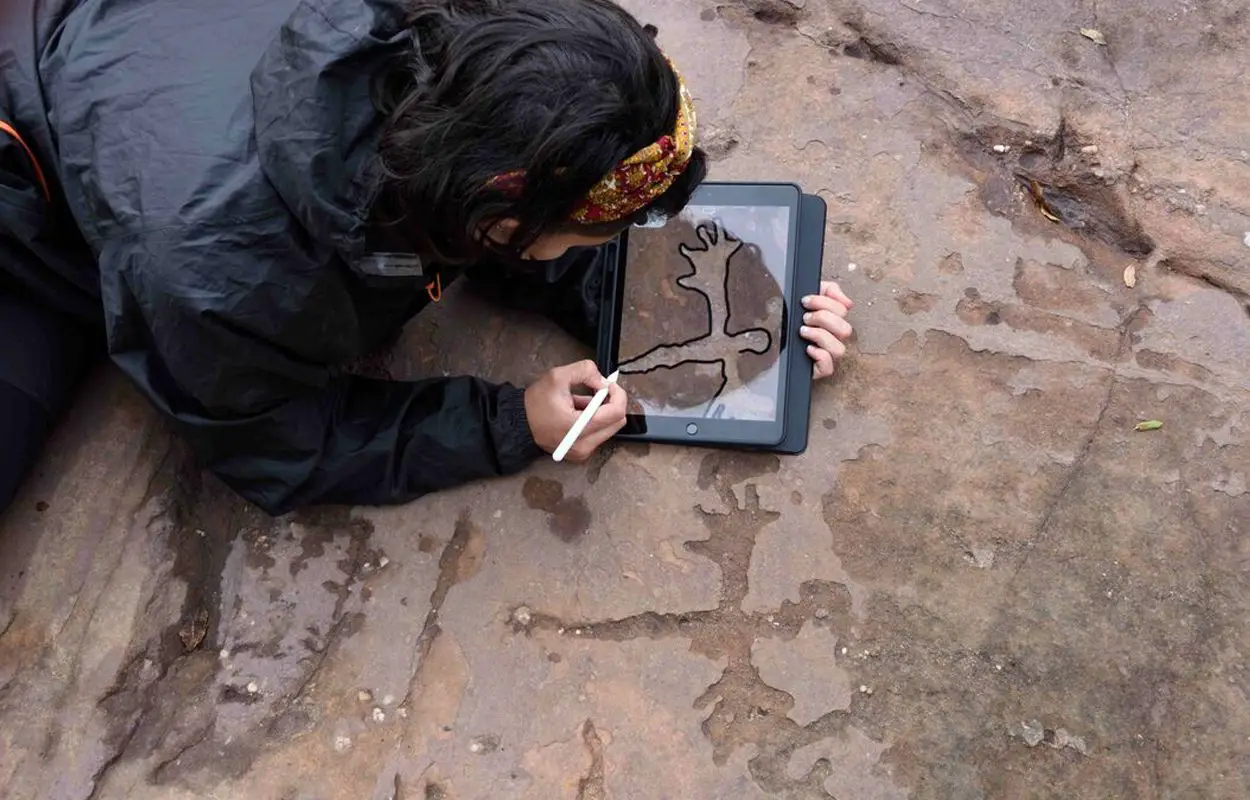 The carvings depict a variety of shapes and motifs, some of which form a collection of scenes. The most common depictions are horseshoe in design which are thought to be very simplified representations of anthropomorphs (a stylised human figure).
Several of the anthropomorphs are represented by large figures with crossed arms and large open hands that are disproportionate in relation to the body. According to the archaeologists, the carvings might be related to a cult ceremony which were maintained for more than a thousand years in a sacred space.
The carvings have been documented using a 3D scanner and photogrammetry in order to obtain high-resolution 3D models. These will allow their detailed study and dissemination at a virtual level to guarantee their conservation and preservation.
Header Image Credit : IPHES